上記の広告は1ヶ月以上更新のないブログに表示されています。
新しい記事を書く事で広告が消せます。

An Aigamo Duck(hybrid between Mallard Duck and domesticated duck) in the Waterfowl Aviary. Its swollen belly suggests that it might lay some more eggs, a bird staff member said. In this video clip, the duck has just landed from the water. It is shaped like a penguin, and its hip looks as if it were wearing a nappy.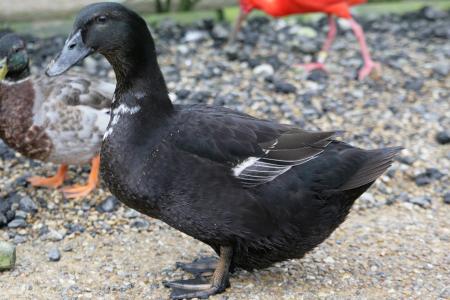 A shot in April. Its swollen belly almost scraped the ground, though so it is now anyway.....



It looks easier to swim on the water with such a body.
Staff members are worrying about the condition of the duck that keeps on laying eggs for a long time, but the duck itself goes around vigorously.
スポンサーサイト